CBRE establishes ESG Continental Europe team based in Prague
by CIJ News iDesk III
2023-09-13 11:21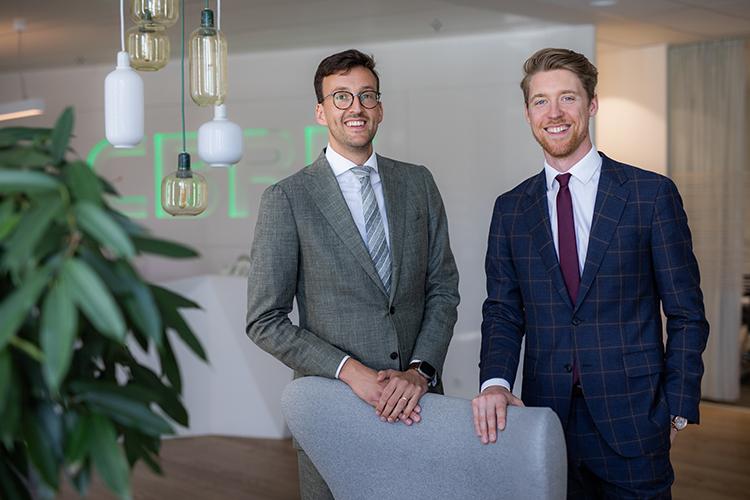 CBRE is expanding its ESG advisory services. It is establishing a new expert team focusing on energy consulting and modelling for continental Europe, which will be led from Prague by Steffen Walvius, originally from the Netherlands. In total, it will comprise four senior consultants led by Martin Vejražka, another major addition to CBRE. He will also become the new head of the domestic department, specialising in expert advice on corporate sustainability, responsible investment and building sustainable portfolios.

Steffen Walvius graduated from the University of Zaragoza in Spain with a degree in Sustainable Energy Systems Management. He has more than ten years of international experience in the construction, energy and real estate sectors, during which he has worked with companies and investors to improve their corporate ESG and sustainability real estate portfolios. Steffen is also an active member of the European Sustainability Working Group of the RICS professional association as well as the European Union funded research project CRREM (Carbon Risk Real Estate Monitor). Steffen is fluent in English. He enjoys spending his free time in nature, playing ice hockey or furthering his education.

"The mission of the new central CBRE team under the name "Energy & Carbon" will be to provide companies with comprehensive services in achieving energy savings, meeting carbon targets and designing renewable energy sources. All this based on state-of-the-art digital tools for simulation and modelling," comments Steffen Walvius.

Martin Vejražka will be in charge of managing the growing network of international energy experts while continuously improving the products offered by this new CBRE service. He will also become the Group's key figure in sustainability and ESG compliance for the Czech market. From his position as head of the domestic team, he will further expand the advisory services offered not only at the building and portfolio level, but also in terms of the future direction of companies and their reporting.

"I am taking over the Czech team with a strong foundation, where we are able to guide clients through the complicated process of a wide range of internationally recognised certifications from BREEAM and LEED to WELL. And I intend to build on this solid foundation and expand further with additional services. Across the CBRE Group, we have a huge know-how and data base, particularly from the mature markets of Western Europe, which we will use to give our domestic clients a head start and competitive advantage," says Martin Vejražka.