CIJ Awards Gala Romania 2023, 6th of December - SAVE THE DATE!
by CIJ News iDesk V
2023-08-17 15:49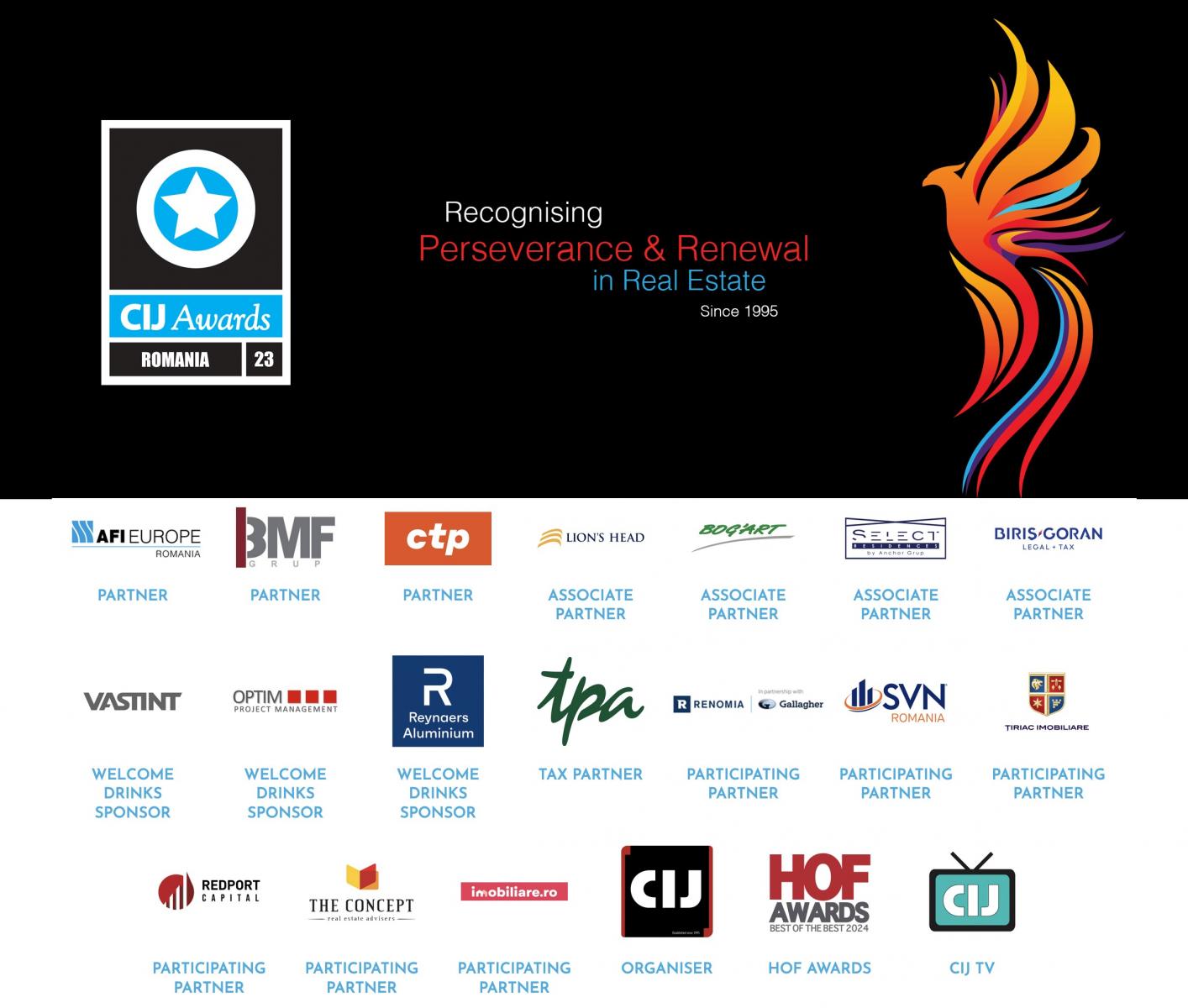 CIJ Europe is pleased to announce the 16th edition of its annual real estate awards event, CIJ Awards Gala, which will take place on 6th of December, at Radisson Blu Hotel, in Bucharest.

The CIJ Awards are the longest-running commercial property awards event in Romania and have evolved continuously over the past 16 years to keep pace with changes in local, regional and international property markets.

This year's CIJ Awards theme image is the phoenix, a bird symbolising perseverance and renewal. With an exceptional list of attendees from around Romania, this year's CIJ Awards will be presenting a new chapter in recognising those unique individuals and teams behind their development.

For reservations, please check our website: https://lnkd.in/dbBMKBaG.

CIJ Awards Gala Romania 2023 confirmed Partners are: AFI Europe Romania, BMF GRUP ROMANIA, CTP Romania, Lion's Head, Bog'Art, Select Residences , Biriș Goran SPARL, Vastint, Optim Project Management, Reynaers Aluminium, TPA Romania, RENOMIA Romania Gallagher, SVN® Romania, Țiriac Imobiliare, Redport Capital, THE CONCEPT Real Estate Advisers, Imobiliare.ro .