Martes Sport to stay in CPIPG's retail facilities for longer
by CIJ News iDesk III
2023-09-19 11:59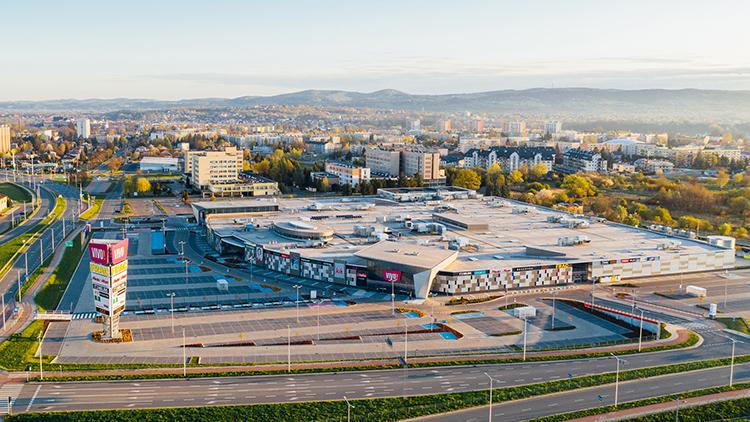 CPI Property Group (CPIPG) continues its cooperation with with Martes Sport - five leases have been extended at the group's retail facilities in Poland.

CPI Propety Group has finalized the extension of lease agreements with the Martes Sport chain at five retail facilities located throughout the country. The popular stores with a wide sports assortment will continue to operate in Vivo! shopping centers in Krosno and Stalowa Wola, STOP SHOP retail parks in Żary and Legnica, and the CityMarket retail park in Zamość (Sadowa). The total area of the signed contracts is nearly 3,500 sqm.
The offer of Martes Sport stores was created for people who take up sports challenges on a daily basis, can't imagine a day without activity, and value comfortable style every day. The assortment consists of the most well-known and respected sports brands. The availability of renowned manufacturers is a guarantee of high quality, the latest technologies and trends. The chain's 360 stationary stores offer equipment and sports apparel and accessories for adults and children, for many disciplines and for all seasons.

CPI Property Group owner-manages 23 retail facilities in Poland - 6 shopping centers (two independent: CH Ogrody in Elbląg and Galeria Orkana in Lublin, as well as the Vivo! chain from the Immofinanz portfolio) and 17 retail parks (the CityMarket chain - 6 locations and the STOP SHOP chain - 11 locations). The retail properties are located in 20 regional cities across Poland. They have a total area of more than 272,000 sqm and a value of €437 million.

"I am very pleased that such a well-liked brand among customers continues to stay in the retail properties managed by CPI Property Group. The renewal of five expiring contracts with Martes Sport reinforces our conviction that the malls and retail parks in the portfolio, operating in medium and small-sized cities, are well-chosen and commercialized formats that are popular among residents," comments Agnieszka Baczynska, Head of Leasing Retail at CPI Property Group Poland.