Nhood Services Poland with new director of New Business Development department
by CIJ News iDesk III
2023-09-19 12:15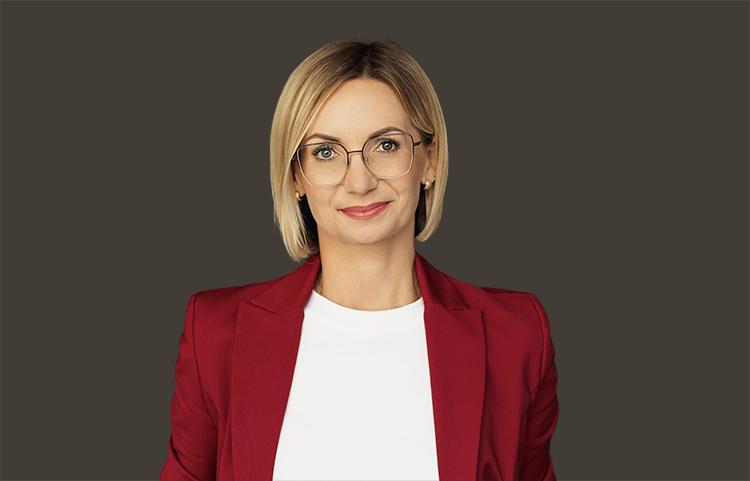 Nhood Services Poland is expanding its service activities for the commercial real estate industry. Anna Wysocka has been named director of the New Business Development department, responsible for expanding the company's client portfolio in this area.

Anna Wysocka is a manager with 23 years of experience in the commercial real estate industry. Over the years, she has worked with key players in the market and has been involved in projects covering all types of retail assets - from shopping centers, retail parks, convenient centers, mixed-use developments, retail spaces in residential developments to outlet centers.

She specializes in the development and implementation of commercialization and re-commercialization strategies, as well as the acquisition of new assignments, both in the field of handling commercialization of retail space and multidisciplinary mandates (property management, P&DS, office space). She has worked with Adventum, Blue City, Cromwell, Strabag, Leroy Merlin, Lincoln Properties AEW, Multi, GTC, Deka Immobilien, among others.

Previously, she worked at international agencies CBRE and JLL, where she led retail leasing teams.
Anna Wysocka will use her expert knowledge and broad competencies to head the New Business Development department at Nhood Services Poland. She will be responsible for creating and implementing a New Business Development strategy focusing on the company's current competencies. Her main task will be to build relationships with existing and potential partners to expand the portfolio of clients, including commercial real estate companies using Nhood Services Poland on an agency basis.

"I am delighted to join the Nhood Services Poland team and will be able to support the organization in its growth. I am very impressed by the company's experience and achievements not only in the Polish market, but also in the other 10 countries where it operates. But most of all I am very impressed by the people I will have the opportunity to work with, their openness, experience and approach to cooperation," says Anna Wysocka, director of New Business Development at Nhood Services Poland.

Nhood Services Poland's service offerings for commercial property owners include, among others, commercialization and re-commercialization, property management, asset management, marketing and development project management. At present, the company provides commercialization services on an agency basis for 28 commercial properties with Auchan hypermarkets and supermarkets with a total retail area of more than 46,000 sqm. As of 2022, Nhood Services Poland also manages the shopping center in Walbrzych owned by Leroy Merlin and is responsible for leasing space in this facility.