P3 Logistic Parks acquires two modern logistics properties in Bavaria
by CIJ News iDesk III
2023-09-20 16:42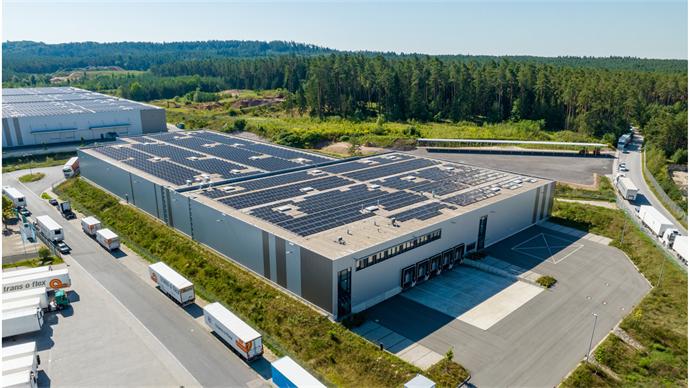 P3 Logistic Parks, an owner-manager and developer of industrial parks, has completed the acquisition of two modern properties in Ingolstadt and Nuremberg, Germany. Together they comprise approximately 30,300 sqm of lettable space and are strategically located in attractive traffic locations.

One of the properties is part of InterPark, a major commercial complex in southern Germany, and is located in close proximity to Ingolstadt and the metropolitan areas of Munich and Nuremberg. The property covers 21,000 sqm and is currently fully occupied. Tenants include M. Preymesser GmbH & Co. KG, a logistics company specialising in transport and storage solutions, and a leading German car manufacturer.

The building in Ingolstadt was constructed in 2016. It is located on one of the main routes, the A9 motorway, which connects Berlin and Munich. It also stands out for its environmental aspects such as its connection to a biomass cogeneration plant, a biological wastewater treatment plant and the InterPark fresh water system. This also makes the property suitable for companies in the logistics and automotive industries.

The second property is located in Schwarzenbruck and is part of the Nuremberg metropolitan region, the second most economically important city in Bavaria after Munich. It has a total lettable area of approximately 9,300 sqm and is also fully leased to an inland logistics company.

"Bavaria is known as an extremely attractive real estate market, especially in the logistics sector. The continued demand for warehouse and logistics space is further supported by a thriving industry and future-oriented technology companies. At P3, we are proud to invest in this dynamic environment and provide sustainable real estate solutions that support the growth of the logistics sector in southern Germany," adds Sönke Kewitz, Managing Director of P3 Logistic Parks Germany.

Both properties play an important role for the Bavarian region, which is becoming increasingly attractive due to limited supply and high demand for logistics space.