Panattoni and Dekpol Budownictwo once again bring help to cats and dogs
by CIJ News iDesk III
2023-06-02 09:56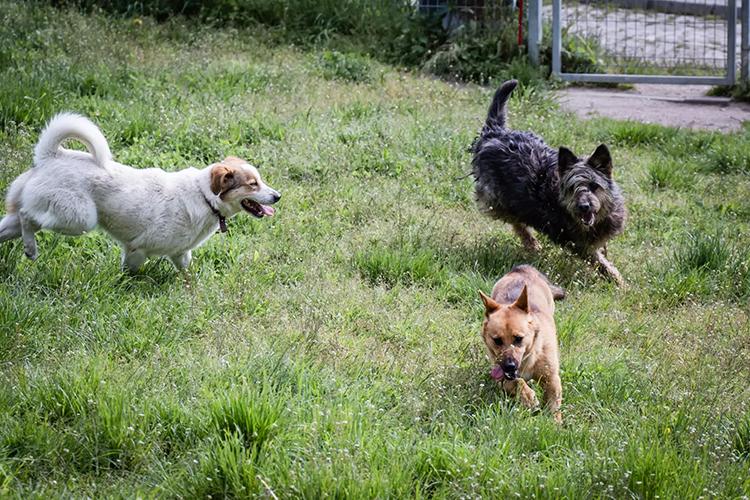 The Panattoni BTS department supports the most needy centres that provide shelter to abused animals near where the company has its developments. Working together with Dekpol Budownictwo, the developer has renovated the City Shelter for Homeless Animals in Żary. The total cost of the renovation of the two buildings came to PLN 146,000.

Dekpol Budownictwo and Panattoni are once again working together for a good cause. In December last year, the companies undertook the renovation of the OTOZ Animals shelter in Tczew where they supported the shelter not only with their construction work but also by purchasing desperately needed goods.

"It is a fantastic feeling to work with a trusted partner for such a worthy cause. Together with Dekpol we are proving that through our common efforts, we can achieve considerably more," says Marek Foryński, the BTS Managing Director at Panattoni. "Supporting an animal shelter is an excellent way for Panattoni BTS to make a positive impact on the local community, particularly when the whole process is being supported by the Aport Society in Żary for Animal Protection headed by Ms Jola Jureczko. By involving many different organisations, we were able to properly ascertain the needs and complete a total renovation for which we owe everyone many thanks," he adds.

The cost of renovating the City Shelter for Homeless Animals in Żary came to PLN 146,000. The renovations included securing the pens, the restoration of the façade, cleaning and painting the bars and plasterwork, covering the walls, installing a gravity ventilation system, demolition work, laying insulation, damp proofing and repairing the walls and the concrete floor. The repairs at the animal shelter in Żary covered two buildings.

The Aport Society in Żary for Animal Protection has long been concerned about the state of the local animal shelter and the society has been awarded the title of Lubuski Angel for its work with cats and dogs. This is a title that is given to those people and organisations that are deeply engaged in their local communities within the Lubuski region. The founder of the society, who is also responsible for starting the renovation of the animal shelter in Żary, is Jolanta Jureczko, who for years has worked to save hundreds of animals and is herself the owner of seven rescue dogs and eight rescue cats.

"For all those animals that suffer in silence and cannot ask for help for themselves but also for the entire local community, I wish to thank Panattoni and Dekpol Budownictwo. It is unbelievably uplifting and moving how much good you have brought into the life of our shelter by becoming our angels," says Jolanta Jureczko. "Of course, companies are made up of people and we can see that these are people with great hearts and vast empathy that have fallen into our community from the heavens. We will never forget the warmth and understanding shown to us nor the actions taken that will guarantee our animals decidedly better conditions," she adds.

"It was a real pleasure to once again be invited to take part with Panattoni BTS on a project to help an animal shelter. Helping local communities is a sign of the responsibility that makes up one of the key foundations of our company. I am glad that the animals in the care of the centre, thanks to our friends from Panattoni, now have better living conditions. The work in Żary was completed in four weeks, which was much aided by the fruitful collaboration of both the shelter and Panattoni, to whom we are sincerely thankful," adds Michał Skowron, the CEO of Dekpol Budownictwo.

Currently, 230 animal shelters operate in Poland. According to a 2020 report by the Main Veterinary Inspectorate, 92,242 dogs as well as 32,507 cats are housed in shelters. Setting up an animal shelter is one of basic way to help homeless pets. In these centres, animals can find not only shelter but also complete medical and behavioural care.

"We have only just started on our mission, but we can see how much we can bring to the lives of animals and to local communities through our actions. The well-being of homeless animals very often depends on the size of the human heart and on those who adopt or volunteer every day to give up their free time to provide cats and dogs with better conditions. Our support for animal shelters is also our homage to such people who love animals and are selflessly ready to help. Once again we are very pleased to have completed another project where we have worked with local heroes," sums up Karolina Kukulska, Marketing Manager at Panattoni BTS.

Panattoni BTS is not slowing down when it comes to helping animal shelters. The company is also planning to help in Boguchwała near Rzeszów, where new cobblestone pavements are to be created, as well as entrance gates and pens. The grounds are to be levelled and new topsoil is to be laid. Afterwards, Panattoni is to start work in Korabiewice halfway between Warsaw and Łódź.