Sonar Real Estate partners with MeteoViva to decarbonise "THE SQUAIRE" in Frankfurt
by CIJ News iDesk III
2023-09-05 07:55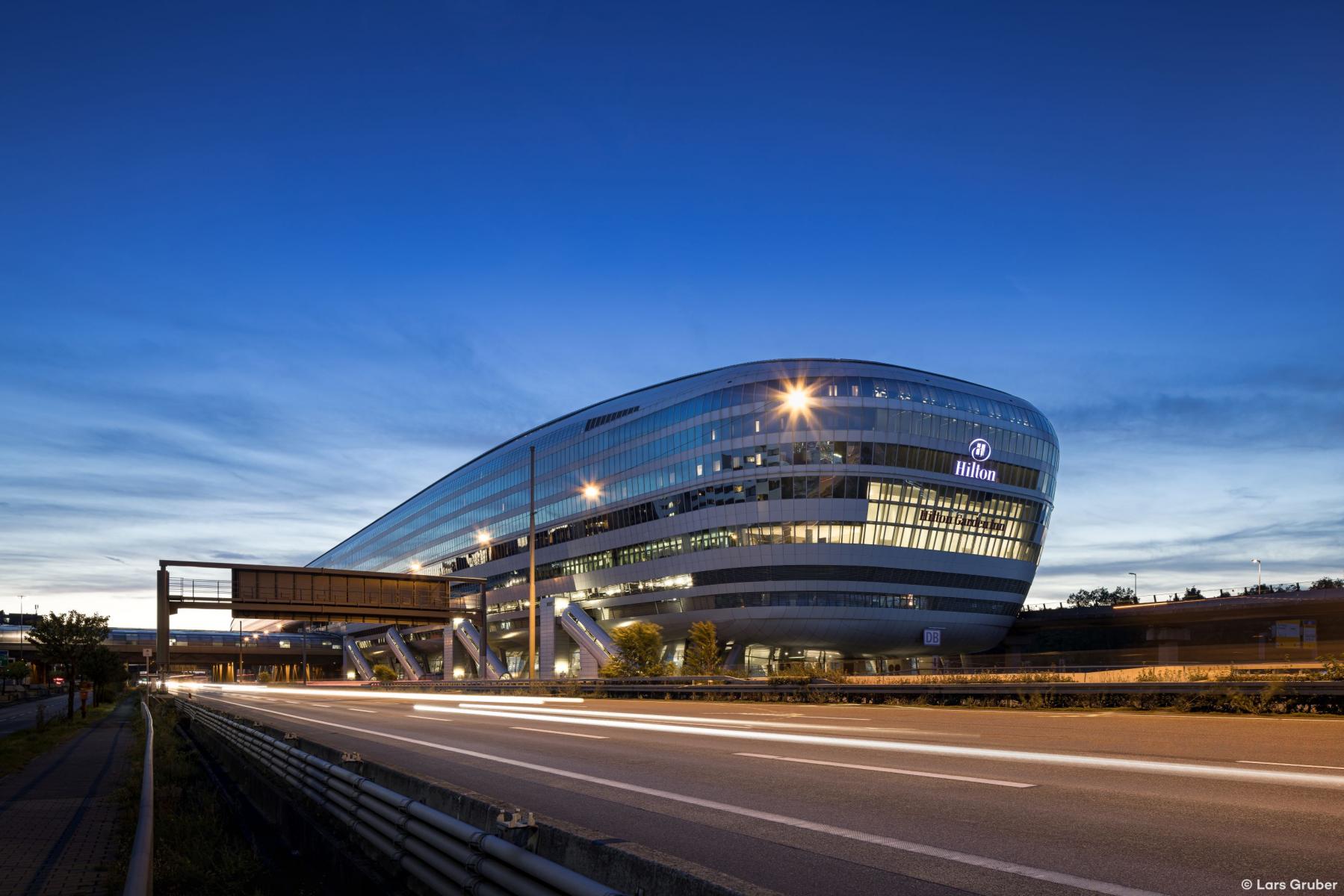 Sonar Real Estate (Sonar), the asset manager of "THE SQUAIRE", situated directly on Frankfurt Airport, is now working closely with MeteoViva Deutschland, a provider of smart data solutions. The aim of the partnership is to further reduce the CO2 emissions and energy consumption of Germany's largest mixed-use commercial property.

MeteoViva had previously carried out a detailed feasibility study to examine the operation of the building services technology for potential savings. Based on its conclusions, at least 400 tonnes of CO2 emissions annually, i.e. 14% of the current emissions, can be averted. What's more, improved energy use could save around 20% of energy costs.

In order to put this into practice, "MeteoViva Climate" technology is now in operation. Based on smart data and the use of a thermodynamic model, heating, air-conditioning and ventilation performance is being coordinated, in order to create the required indoor climate in each individual area of the building. This means that "THE SQUAIRE" is predictively controlled. MeteoViva Climate is manufacturer-independent and can be connected to the existing automation system via a data interface. It works across technologies, can be implemented while the building is in operation and adapts to changes in the building and technical developments.

Holger Hosang, Managing Partner and Co-Head Transaction and Asset Management at Sonar, explains: "Through environmentally-conscious asset management of the properties we manage, we are making an important contribution to advancing the transformation of the real estate industry towards more sustainability. Naturally this also applies to 'THE SQUAIRE'. To this end, we are always on the lookout for suitable partners who can successfully implement our ambitious decarbonisation strategy. The feasibility study shows that, with its proposed solutions, MeteoViva can support us efficiently".

"THE SQUAIRE", with its total lettable area of around 140,000 square metres, ranks as the largest commercial property in Germany. It houses offices, shops, hotels and event venues, all areas with different functions and spatial-climatic requirements. The 660-metre-long, up to 65-metre-wide and 45-metre-high building is almost completely enclosed by glazed façades that create additional energy challenges.

"The MeteoViva Climate model is ideally suited to properties with such a high degree of complexity," explains Uwe Grossmann, Managing Director of MeteoViva. "This fully-automated solution for optimising building operations is already being used in over 250 properties worldwide, including large office buildings, shopping centres and airports. Its implementation in 'THE SQUAIRE' once again underlines our role as a market-leading provider of intelligent data in building control," continues Grossmann.