Sun & Snow: the Polish peak summer season this year fell on the August long weekend
by CIJ News iDesk III
2023-09-12 08:16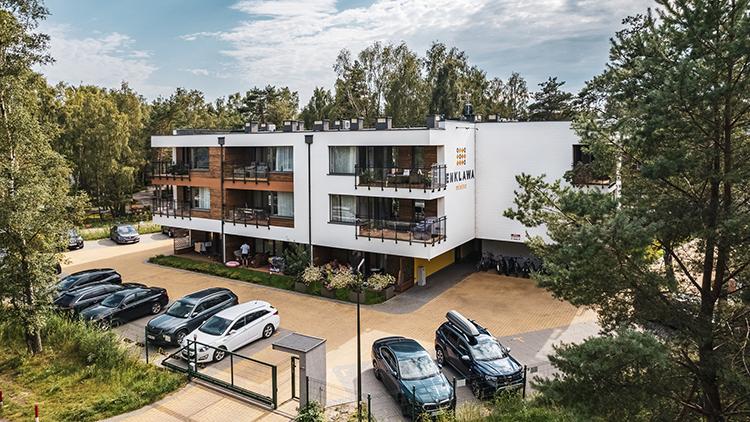 Sun & Snow, which manages the rental of 2,500 flats in resorts and cities, recorded a slight decrease in occupancy in several holiday destinations during the high summer season. Tourists were most likely to go on holiday during the long weekend in August. At that time, the flat occupancy rate was approximately 90 per cent. The most popular resorts in the high summer season were invariably Świnoujście, Hel and Międzyzdroje.

Considering the occupancy rate of individual flats, the high summer season fared slightly worse in several resorts this year than in previous years. The slight decrease in occupancy in August was mainly due to unfavourable weather conditions at the seaside and in the mountains, which persisted for the first 2 weeks of August. As can be seen, the greatest influence on holiday decisions this year was definitely the weather, which in turn translated into a peak in interest in Sun & Snow's offer during the so-called August long weekend, with high temperatures and no rain. The occupancy rate for the entire Sun & Snow network during this period was more than 90 per cent.

"This year we have seen no more stimulation of the tourism sector with additional measures such as holiday vouchers, and the start of the holidays has been dominated by media reports of so-called horror receipts. We saw price increases for accommodation and services in resorts, especially at times when the weather was good. This is a rather short-sighted strategy, which we tried to counteract this year by focusing on long-term partnerships with our tourists and flat owners. The several per cent increase in the price of stays in our flats compared to last year was purely due to the cost of doing business. We did not increase prices at times of exceptional interest in the flats, such as during the long August weekend," says Mariola Skorupa, Sun & Snow's Sales and Marketing Director.

However, the most important player in the holiday market was the weather, or rather its forecasts, which was decisive this year in terms of occupancy results in July and August. In terms of average length of stay, Sun & Snow achieved an average score of 4.4 nights for the high summer season in its own channels. This represents a slight decrease compared to last year, but at the same time a result that is significantly better than the market figures that were published this year .

"The holiday market - which we have been observing since last year - is becoming increasingly competitive. Many new developments have appeared in Poland, both hotels and flats. There is also a wide range of foreign holidays on offer, but also still high inflation and an inevitable rise in prices in resorts. All this has affected the market and a slight drop in bookings - especially at times when the weather has proved capricious. However, looking at the market as a whole - our results can be considered moderately positive, which can be an indicator for the following seasons. By observing the behaviour and needs of tourists, we are constantly modifying and expanding our offer. We have added holiday homes, we are also increasing the number of flats in the largest cities, and we have introduced a system that allows automatic check-in online. We want to remain the market leader, not only in terms of the number of locations served, but also in terms of the quality of service or occupancy levels," Mariola Skorupa concludes.

Sun & Snow has recently announced the introduction of a 'slow' holiday concept, the essence of which is holiday homes. The new units can accommodate from six to as many as 10 people and are usually located in quiet and secluded locations. In addition to the houses, the company's offer has recently expanded to include units in Warsaw. There are also plans to acquire new locations in Wrocław, Toruń and Poznań. Compared to last summer season, the number of flats in the Sun & Snow reservation system has increased by nearly 400 units, to approximately 2,500.