VIA Outlets appoints Johan Caspar Bergenthal as Chief Operating Officer
by CIJ News iDesk III
2023-09-12 09:35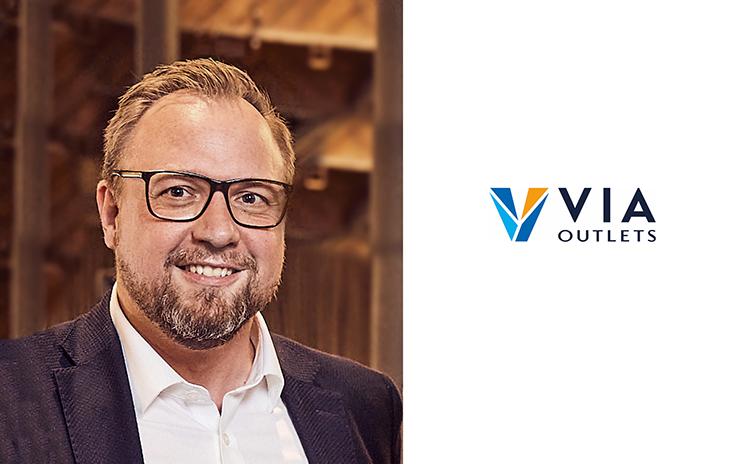 VIA Outlets, Continental Europe's fastest-expanding owner-operator of premium fashion outlets by gross lettable area (GLA) over the past decade, has recruited Johan Caspar Bergenthal as Chief Operating Officer. He will work alongside CEO Otto Ambagtsheer to accelerate VIA Outlets' growth strategy across its 11 premium fashion outlets. Bergenthal brings almost 20 years' experience of retail real estate, the last eight at pan-European shopping mall operator Klépierre, and will be responsible for day-to-day business operations.

Otto Ambagtsheer, CEO of VIA Outlets, said: "Johan brings a wealth of experience from his time as a senior executive at Europe's second-largest listed retail real estate company, which will generate fresh insights into our business and 3R-Strategy of remodelling, remerchandising and remarketing. We are delivering strong performance this year, reflected in the sales success of our brand partners. Johan's appointment sets the stage to continue this momentum and for VIA Outlets to further expand its footprint across Europe."

Bergenthal was Managing Director and Head of Territory at Klépierre with responsibility for its business in Germany, The Netherlands and Turkey, and a member of the group's executive committee. He played a key role in the transformation of his market portfolio of 14 shopping malls, with an ambitious value creation and cash flow growth strategy. Bergenthal started his career at the German retail real estate developer ECE in 2004, with roles in leasing and architecture, before he moved to Corio to lead the German leasing team. He was appointed as COO for the German market in 2015 following Klépierre's acquisition of Corio and subesquently promoted to Head of Country, Germany in 2018.

Bergenthal holds an Executive MBA degree from Kellogg/WHU and a degree in architecture from the HSBI University of Applied Sciences and Art, Bielefeld, Germany.

He is expected to start his position at VIA Outlets in mid-October.