Walter Herz selected as exclusive agent for Gdansk's CUBE Office Park
by CIJ News iDesk III
2023-09-20 18:37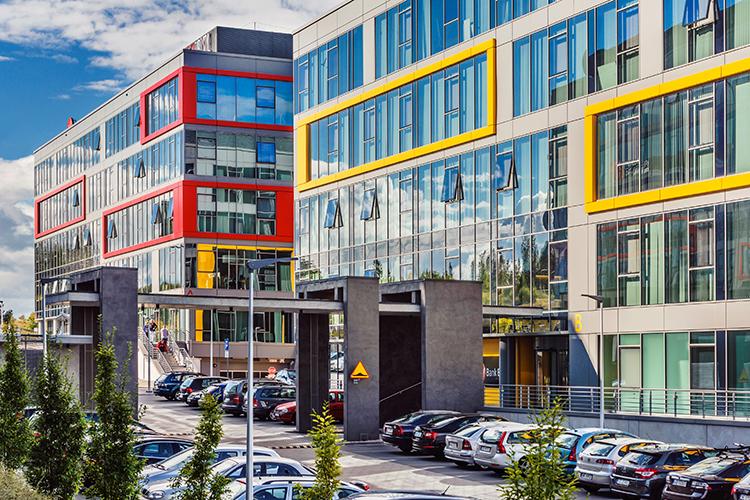 TFG Asset Management, which provides services to the building's owner GNT Ventures Gdańsk, has selected Walter Herz as the exclusive leasing agent for the CUBE Office Park office complex, located on Pałubickiego Street in Gdansk. This is another project acquired on an exclusive basis by the Tricity branch of Walter Herz, which has been operating since February of this year, headed by Jaroslaw Zdzitowiecki. The cooperation includes the commercialization of office buildings with a total leasable area of more than 21,260 thousand square meters.

CUBE Office Park is an office complex consisting of three five-story buildings with reception desks and high-speed and low-noise elevators, offering Class A standard space, which was built in 2013 - 2014. The complex has 637 parking spaces in underground parking lots and 360 surface parking spaces.

The complex provides tenants and their customers with infrastructure for cyclists, including bicycle racks, changing rooms and showers. A charging station for cars is located on the premises, and there is a fitness center with squash rooms in the immediate vicinity.

CUBE Office Park is located in Gdansk's Jasień district, on Pałubickiego Street, east of the center of Gdansk. The complex is located between three access roads: Leszczynowa, Kartuska and Armii Krajowej. A direct connection to Armii Krajowej Avenue provides excellent access to the facility for those using private transportation. The facility is also well connected to public transportation, thanks to numerous bus lines and the metropolitan railroad connecting Gdansk, Sopot and Gdynia. Lech Walesa Airport can be reached in 15 minutes.

"I am convinced that the knowledge and experience of Walter Herz will be a great support in the commercialization process of our complex. In addition to high-quality work space, CUBE Office Park offers tenants the opportunity to relax among nature, thanks to terraces and an attractively arranged green outdoor relaxation area with beehives and an apiary. The complex is an ideal choice for companies focused on work life balance and those who value physical activity due to the nearby paths for cyclists and joggers. It is also a suitable location for tenants whose specific work requires the use of a large number of cars, and thus parking spaces," informs Adrian Bojczuk, Leasing Director TFG Asset Management.

"We are pleased that TFG Asset Management has placed its trust in us and entrusted us with the exclusive commercialization of the CUBE Office Park complex. Assuming responsibility for leasing space in this project is another step in the development of Walter Herz's young Tri-City branch. The high-quality office space, which can be arranged in a flexible, free-form manner, available in the complex will certainly attract new tenants looking for attractively priced work space in Gdansk. The office buildings meet the requirements of tenants representing various industries who want to provide their employees with a sustainable work environment," says Jaroslaw Zdzitowiecki, Associate Partner / Head of Tricity at Walter Herz.